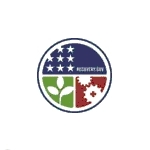 Four applicants in three states will be the beneficiaries of Broadband Technologies Opportunities Program grants totaling $63 million, the National Telecommunications and Information Administration announced January 20th. The four grant awards bring to 15 the total number and approximately $200 million the total dollar amount of first round BTOP grant awards the NTIA has awarded on a rolling basis to date.
"The level of interest in this program has been extraordinary, and is yet another indicator of the critical role broadband plays in achieving durable, sustainable economic growth," Assistant Secretary for Communications and Information and NTIA Administrator Lawrence E. Strickling commented. "Like the grants announced today, the strongest proposals are the ones that have taken a truly comprehensive view of the communities to be served and have engaged as many key members of the communities as possible in developing the projects."
This round of BTOP winners includes:
Michigan's Merit Network, Inc. is the recipient of a $33.3 million grant which, along with an additional $8.3 million in matching funds, will finance the building of a 955-mile advanced fiber optic network stretching across 32 counties that will serve 886,000 households, 45,800 businesses and 378 anchor institutions.
Michigan State University is the beneficiary of a $895,000 grant to expand 84 library computer centers and create four new ones. Five hundred new workstations will be set up in targeted under-served and high unemployment areas.
The University of Massachusetts-Lowell was awarded a $780,000 broadband grant, plus another $196,000 in matching funds it's raised, to promote broadband awareness and literacy among vulnerable populations, including the second-largest Cambodian immigrant population in the country, as well as create jobs for university students in local computer centers.
MCNC was awarded $28.2 million infrastructure grant with an additional $11.7 million in matching funds and in-kind contributions to build a 494-mile middle-mile broadband network passing almost half the population of North Carolina in 37 counties. The network will build new rings in the western and eastern regions of the state, which will connect to 685 miles of existing infrastructure in the urbanized central region, expanding the reach of the North Carolina Research and Education Network (NCREN), an established broadband service for community anchor institutions in the state.
Both NTIA and RUS are expected to continue to announce first round broadband stimulus winners, just as the second round of the program gets underway.