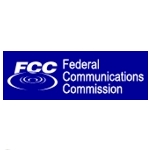 The National Telecommunications and Information Agency (NTIA) apparently wants to avoid a situation in which the right hand doesn't know what the left hand is doing.
According to the Federal Communications Commission, the NTIA has requested that the FCC share information about broadband subscribership by speed, which the commission periodically collects from service providers.
Among its responsibilities as administrator of the State Broadband Data and Development Program the NTIA is required to gather data twice yearly about the availability, speed and location of broadband services. It is easy to see how the Form 477 data could provide a useful sanity check as part of that process.
The information collected about service providers on Form 477 is withheld from public disclosure, except in aggregate form. But the FCC said it is authorized "to share information it has collected with another federal agency if such disclosure is not inconsistent with applicable law." According a release issued by the FCC on Friday, the commission plans to release the information to the NTIA unless it receives objections. The FCC has given interested parties until January 17 to file their objections. If objections are received, the agency will review those objections and make a determination about whether to release the data.
The FCC's primary use of Form 477 data in recent months has been to try to use it to justify the National Broadband Plan's recommendation of a 4 Mb/s minimum speed for the proposed broadband Universal Service fund.