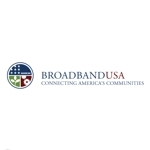 The Commerce Dept.'s National Telecommunications and Information Administration and Dept. of Agriculture's Rural Utilities Service have launched an online partner matching service for organizations looking to apply for Broadband Technology Opportunities Program and Broadband Initiatives Program grants and loans. The two agencies are responsible for managing the $7.2 billion BTOP and BIP respectively–both of which came into being as a result of the passage of the American Recovery & Reinvestment Act of 2009.
Dubbed BroadbandMatch the online service follows on Pres. Obama's Open Government Initiative and came about as a result of the two agencies experience getting the BTOP and BIP up and running and processing the enormous number of applications to date.
"In the first funding round, many applicants wanted to form partnerships but didn't know how best to locate other organizations with similar aims and complementary resources," explained NTIA Administrator Lawrence E. Strickling in a news release. "BroadbandMatch is a tool to help stakeholders collaborate, which can spur the highest caliber, most effective proposals for this crucial Recovery Act funding.
"It's like a matchmaking service where interested parties can discover each other to pursue their mutual interests," added RUS Administrator Jonathan S. Adelstein. "It will help in locating community partners and establishing new relationships that will foster better broadband service in areas of the country that really need it."
The two agencies expect to announce the rules for the final funding round of BTOP and BIP programs in coming weeks.