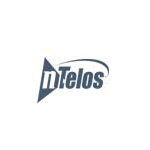 NTELOS Holdings Corp. yesterday reported consolidated operating revenues of $140 million and $280.7 million for 2Q and the first half of 2009, up 7% and 6.7% on a year-to-year basis, respectively.  Net income for 2Q came in at $17.336 million, $0.41 per share diluted, down 9.44% from $19.144 million ($0.46 per share) a year ago.
For the quarter the company, which provides wireless and wireline telecom services in Virginia and West Virginia, reported increased operating revenue and positive cash flow (as measured by EBITDA), as well as higher wireless, smartphone and data card sales.
Year-over-year increases of 28% in wireline revenue from dedicated Internet and metro Ethernet connections, and wireless postpay data ARPU at $57.28– were among the highlights singled out by management in a news release.  During the quarter NTELOS upgraded a final 166 additional cell sites in the Richmond/Norfolk markets to the EV-DO Rev. A platform and launched the FRAWG Unlimited Wireless sub-brand in the Richmond and Hampton Roads markets.
"We continue to experience strong year-to-date sales growth despite continued economic weakness nationally," CEO James S. Quarforth said.  "We are pleased with our increases in gross additions and we continue to see solid growth in our postpay data ARPU from new wireless data product offerings made possible by our recently completed EV-DO network upgrade.  Our investments in wireline data provisioning have been equally successful, with significant revenue growth from second quarter last year in several of our strategic products."
2Q09 Operating Highlights
Total access line loss of 3,554 y/y (3.8%), resulting in a total access line count of 88,778
2Q gross wireless additions of 37,944, up 4% from 36,559 y/y
2Q net wireless additions turned negative to show a loss of 2,386 as compared to net adds of 9,467 in Q1 and 4,615 a year ago
2Q total monthly subscriber and postpay churn rates of 3% and 2.1%, respectively, as compared to 2.5% and 1.6% a year ago
2Q postpay subscriber loss of 1,504 — net losses of 2,058 and 554 prepay to postpay conversions
Total 442,089 subscribers as of end June, 4% higher y/y from 425,880 in 2Q '08
Wireline IPTV customer penetration of homes passed of 21% as of end June
2Q09 Financial Highlights
2Q Wireless operating revenue of $108.9 million up 9% from $99.9 million a year ago
First half 2009 wireless operating revenue of $218.1 million up 8% from $201.9 million a year ago
Wireless adjusted EBITDA of $44 million, up 7% y/y and 3% sequentially
Wireless post-pay data ARPU of $57.28, up 5% q/q and 40% y/y
Wireline revenue from Dedicated Internet and Metro Ethernet connections up 28% y/y
2Q wireline operating revenue totaled $31 million, up 1% from $30.7 million in 2Q08
First half 2009 wireline revenue of $62.4 million, up 2.5% from $60.9 million in 2Q08