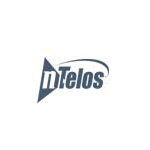 nTelos is gearing up to expand the fixed broadband wireless trials it has been conducting with Dish Network. On the company's earnings call last week, CEO James Hyde said nTelos plans to expand coverage to an additional population of nearly 500,000 and that the company would be adding customers "in earnest" starting in July. "Friendly" users – which typically include employees – will be added beginning in June, Hyde said.
"Our core network elements are substantially complete, and we're pushing the back-office setup work," said Hyde, according to a Seeking Alpha transcript.
nTelos Fixed Wireless Expansion Plans
nTelos first began working with Dish on fixed wireless broadband about a year ago. The companies initially deployed the service in rural Virginia using LTE technology and 2.5 GHz spectrum licensed to nTelos. An important role for Dish is to install a special rooftop antenna that is used to support the offering.
Hyde's comments last week are consistent with previous comments he and others have made about an ultimate target market of about 500,000. Hyde also has said the companies believe they will be able to support data rates of at least 5 Mbps, assuming 300 to 400 end users per cellsite using 20 MHz of spectrum.
The companies appear set on marketing the offering as a faster alternative to low-speed DSL and satellite broadband for areas that lack other broadband choices.
Dish also has launched a similar service with Sprint in Corpus Christi, Texas through an agreement with Sprint.
The Sprint and nTelos agreements may be just the beginning of broader fixed wireless broadband ambitions for Dish, which owns a substantial amount of spectrum it has not yet built out.
More Details to Come?
Telecompetitor has asked nTelos for additional information about the fixed wireless expansion plans that Hyde referenced last week. nTelos was unable to provide answers yesterday, but if we hear back from them today we will update this post.
Update- nTelos got back to us with this information: "Phase 1 was simply a viability test with a limited number of friendly users.  Phase 2 will be an expanded trial with more users over a broader geographic area. The Phase 2 area would include parts of Charlottesville, Albemarle County, Staunton, Augusta County, Harrisonburg, Rockingham County and Roanoke VA.  Nothing to report at this time concerning data speeds or network performance, but rest assured we will be performing extensive testing during the trial to determine the full capabilities of the network.  The trial will use nTelos' 2.5 GHz spectrum (Band Class 41).  Dish will be responsible for the installation."