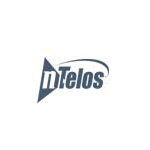 NTELOS, a Waynesboro, Va. based independent telco, is expanding their regional fiber network through the acquisition of FiberNet, a 3,500 route mile fiber network owned by One Communications. NTELOS is purchasing the fiber network for $170 million.
The FiberNet network covers much of West Virginia and extends into surrounding areas in Ohio, Maryland, Pennsylvania, Virginia and Kentucky. NTELOS is busy building a regional fiber network across the mid-Atlantic. They purchased a 2,200 route mile fiber network covering central and western Pennsylvania and West Virginia, with portions also in Maryland, Kentucky and Ohio from Allegheny Energy last year.
"The FiberNet purchase is another significant step for NTELOS as we continue to position our wireline business as the preferred provider of high-bandwidth data products in the Mid-Atlantic region," said Frank L. Berry, NTELOS executive vice president and president of wireline operations. According to NTELOS, FiberNet service revenues and adjusted EBITDA for 2009 were approximately $76 million and $25 million, respectively.
NTELOS has a clear strategy to leverage these fiber assets to grow their enterprise and wholesale bandwidth business lines. It's a strategy being implemented by many larger independents, as they look to diversify their revenue streams beyond local telephone service.