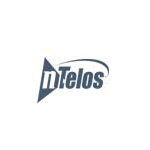 Dish Network and nTelos believe they can support fixed wireless broadband rates of at least 5 Mbps per customer for the rollout they are planning for rural parts of Virginia, said nTelos CEO and President Jim Hyde at the Wells Fargo Technology, Media & Telecom Conference today.  That data rate assumes the companies will serve 300 to 400 end users per cellsite using LTE in 20 MHz of spectrum owned by nTelos, Hyde said.
"We may blow away [the] fixed line provider," said Hyde.
The planned rollout  targets an area with a total population of between 500,000 and 600,000 and follows a successful trial of the technology launched in June.
In the new deployment the companies plan to test various price points and bundles, Hyde said. He noted that he and Dish chief Charlie Ergen have "tip toed around . . . what we might partner on." Possibilities, he said, might include data, voice, TV and wireless service bundles.
Dish has spectrum of its own and has expressed interest in deploying fixed broadband wireless more broadly. Perhaps for that reason it has not announced any other partnerships similar to the one it has with nTelos.
Also at today's event Hyde said he believes the deal nTelos has to supply connectivity to Sprint will continue despite Sprint's ambitious plans to upgrade and expand its network.
"We cover rural West Virginia and western Virginia," said Hyde. For Sprint or anyone else to make the same build would be expensive and "would not be a quick build," Hyde said.
Perhaps Ergen also would like to avoid that build and that realization figured into his decision to work with nTelos on the fixed wireless broadband deployment.
The future of the nTelos/Sprint deal is of concern to financial analysts because nTelos makes excellent margins on the deal and to lose that business would depress the company's overall margin. But Hyde noted that even if Sprint does not continue its relationship with nTelos, T-Mobile also lacks connectivity in the western part of nTelos's territory and could be another wholesale customer.
nTelos has more than 450,000 subscribers in a territory with a total population of 6 million. The company's market share is about 8 percent and has been increasing, Hyde said.