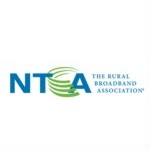 NTCA – The Rural Broadband Association is asking the FCC to allow stakeholders and outside experts to review CAF II buildout plans for entities that won funding in the recent CAF II auction to bring broadband to unserved areas.
In a blog post, NTCA Chief Executive Shirley Bloomfield expressed concern that some parties that won funding in the auction may not be able to deliver on their buildout plans, causing some target communities to remain unserved. She also expressed concern that, although winners were required to submit buildout plans, the FCC may not be able to thoroughly review those plans.
The CAF II auction awarded a total of $1.5 billion to a range of network operators, including rural electric companies, broadband wireless providers and satellite broadband provider ViaSat, as well as some of the incumbent rural telecom service providers that comprise NTCA's
membership.  More than 100 entities won funding in the auction.
"[I]nterested parties should be able to review the plans, at least under protective order," argued Bloomfield in the blog post titled "Universal Service: Too Important to Make Bad Bets!"
CAF II Buildout Plans
Bloomfield referenced several examples of the types of stakeholders NTCA would like to see have access to the buildout plans, including states that will be making eligible telecommunications carrier (ETC) designations, communities targeted for buildouts and "technical experts who understand networks."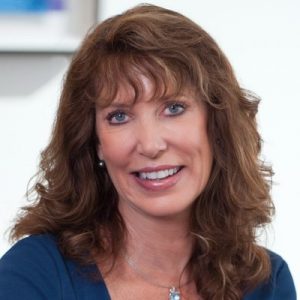 Stakeholders such as these, she said, "should be able to help identify questions or concerns about technical plans and promises."
Bloomfield noted that NTCA previously argued that the FCC should disqualify bidders that claimed to do things never seen in the marketplace but that the FCC decided to hold off on a more detailed review until after the auction. Potentially outside experts could offer valuable input on that issue.
Bloomfield also noted that CAF II winners will be required to provide voice as well as internet service and will become the carriers of last resort in the areas for which they won funding.
Funding recipients, she said, must "deliver the kind of 'carrier-class' services that consumers can depend on – that is part of the commitment that is made with this program."
It's not enough, she said, to "build broadband networks, walk away and call it a day; networks must be built to last."
Bloomfield stopped short of questioning any particular funding recipient, but it is possible that her comments about "networks built to last" may pertain to broadband wireless providers. The equipment underlying those networks typically is replaced every five to 10 years, raising the question of whether those operators will have sufficient funding to make those upgrades when the 10-year CAF funding period comes to an end.
It seems to me that argument is true, to a greater or lesser extent, for all network operators, however. Even companies that deploy longer lifespan fiber-to-the-home technology may need ongoing support in order to offer pricing that is "reasonably comparable" with the pricing in urban areas.
The FCC has not yet put a plan in place for long-term CAF and Universal Service Fund support. But perhaps feedback from outside experts on CAF buildout plans could serve as a starting point for the debate on that topic.