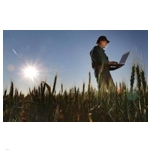 Although substantial challenges still remain, rural wireless carriers are finding it a bit easier to compete when it comes to handset availability, roaming, and obtaining spectrum at auction, according to a new report from NTCA – The Rural Broadband Association. Carrier concerns about their ability to compete with national carriers rose slightly, however, as did concerns about backhaul capacity and costs.
The report, titled "NTCA 2015 Wireless Survey Report," was based on a survey of NTCA members conducted in the fall of 2015. Eighteen percent of members responded to this year's survey.
The NTCA Rural Wireless Survey
When asked about concerns threatening future plans, 42% of respondents cited handset/equipment availability, while 42% cited obtaining spectrum at auction and 39% cited negotiating roaming agreements. Those percentages were down from 54%, 45% and 45%, respectively, in comparison with the same survey conducted a year earlier.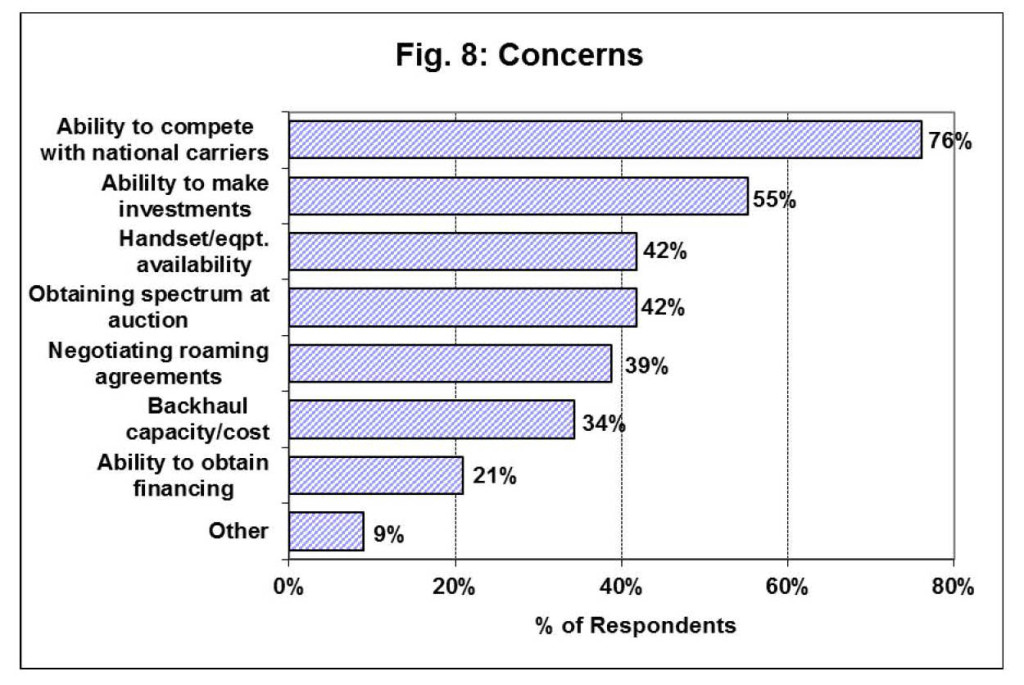 On the rise, however, were carrier concerns about their ability to compete with national carriers (76% versus 73% in 2014) and backhaul capacity/cost (up to 34% from 31%). In general, the magnitude of the increases was less than that of the decreases, however.
Another important rural carrier concern – the ability to make investments, cited by 55% of respondents – was virtually unchanged. Fifty-four percent of respondents cited this concern last year.
Responses to a different survey question suggest some carriers are having greater difficulty obtaining financing, however. While approximately the same percentage of respondents said obtaining financing was "somewhat difficult" in 2015 (33%) and 2014 (35%), there was a substantial jump in the percentage of respondents who said the process was "very difficult" (37% vs. 27%). And while 30% of last year's respondents said obtaining financing was "relatively easy," only 20% offered that answer in 2015.
Funding methods used by respondents include reinvesting company earnings (75%), grants or loans (41%), high-cost Universal Service support (34%) and individual investors or general funds (10%).
Improved Churn
The improved situation with handset/equipment availability helped drive improved churn numbers for the rural carriers, according to the NTCA report. The vast majority (96%) of carriers in this year's survey had annual churn rates of 25% or less, including 54% that had churn rates below 10%. In last year's survey, 88% of respondents had churn rates of 25% or less, including 56% that were below 10%. The NTCA notes that the FCC estimates industry-wide churn at between 14% and 29% annually.
Customers who did churn were less likely to have done so because of handset availability (21% this year, down from 35%), NTCA found. Instead customers were more likely to churn because of lower prices from another carrier (29%, up from 26%) and because of additional services from another provider (21%, up from 4%).
Other highlights of the NTCA 2015 Wireless Survey Report include:
100% of respondents face competition from other carriers; however 14% said these competitors serve only a small portion of the respondent's service area.
Negotiating roaming agreements is becoming more challenging, with 60% of this year's respondents classifying it as moderately to extremely difficult, up from 47% last year.
Of those respondents who do not currently offer wireless, 69% said they have considered doing so and determined it was not feasible. Fifteen percent never considered offering wireless and 16% are currently considering doing so.
12% of survey respondents currently offer text-to-911 service, up from 10% last year.