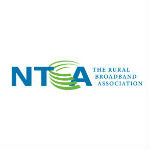 Rural telecom providers continue to see gains in broadband availability, average broadband speeds and take rates, according to a survey of rural telco members of NTCA- The Rural Broadband Association released today. The vast majority of the nation's small rural telcos are NTCA members, and 27% of those members participated in the survey conducted late last year.
Nearly two-thirds (65.5%) of respondents' customers can receive broadband at speeds exceeding 10 Mbps, indicating that providers have made substantial progress in installing fiber to the home or to a neighborhood node to improve on the relatively slower rates that can be delivered over copper loops connecting the central office to the customer.
Currently only about 8.5% of customers subscribe to service at rates above 10 Mbps, and the most popular category — chosen by 34% of subscribers — is between 3 and 4 Mbps. But as the NTCA notes in the report, "This gap should shrink as customers begin to realize all that can be accomplished online, and as new applications are developed which will require increased bandwidth."
Rural Telecom Providers' Strong Take Rates
One of the more impressive data points from NTCA's survey is that respondents are seeing average broadband take rates of 72%, up from 69% in a similar survey last year. Whenever one of the publicly held regional or Tier 2 telcos sees broadband take rates above 40% or so, some industry observers generally begin to question the remaining upside potential. But such concerns don't seem to be merited yet in the rural telecom market, despite the high take rates.
To be fair, the publicly held Tier 2 companies generally face more competition than what small rural telcos experience. But the typical rural carrier doesn't have a monopoly on broadband. According to NTCA, virtually all of this year's survey respondents indicated that they face competition from at least one other service provider in some portion of their service area.
Other highlights from this year's report, titled "NTCA 2013 Broadband/Internet Availability Survey Report," include:
41% of respondents that are currently deploying fiber already serve at least 50% of their customers using fiber to the home, up from 33% in 2012
76% have a plan in place to continue deployment: 58% expect to offer fiber to the node to more than 75% of their customers by the end of 2016 and 61% expect to be able to provide fiber to the home to at least half of their customers by 2016
33% of respondents estimate that they could bring all of their customers currently receiving service below 25 Mbps up to that speed for $1 million or less in additional capital investment. An additional 35% could do so for between $1 million and $10 million, 11% at a cost of between $10 million and $20 million, 13% between $20 million and $50 million, and 8% estimate the total cost would exceed $50 million.
Asked about barriers to broadband deployment, the most popular answer – chosen by 92% of respondents – was the cost of deploying fiber. Regulatory uncertainty was the number two barrier (80%), followed by long loops (52%), current regulatory rules (50%), low customer demand (27%), obtaining financing (20%) and obtaining cost-effective equipment (18%).