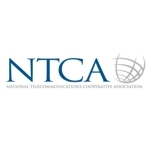 A new report from the National Telecommunications Cooperative Association shows that small telcos have achieved some impressive results on the broadband front— including an average broadband subscription rate of 55%, up from just 38% last year.
NTCA has conducted the Broadband/ Internet Availability Survey of its members annually for the last 12 years—and in this year's report, the organization took the opportunity to contrast current and past data to illustrate other gains small carriers have made. The organization noted, for example, that 68% of members surveyed this year have deployed fiber-to-the-home or fiber-to-the-curb—up from 59% last year and 44% the year before that. Another observation was that 98% of respondents in this year's survey said they face some type of competition in advanced services—up from 66% in 2003 and 43% in 1999.
The survey results also underscore several key policy issues facing the small telco market. Nearly all respondents providing or wishing to provide video services (96%) pointed to the high cost of programming as a barrier to video deployment. And more than three-quarters of respondents (77%) cited regulatory uncertainty as a barrier to broadband deployment.
"This survey confirms that despite challenges—particularly regulatory uncertainty resulting from the National Broadband Plan recommendations — small rural telcos are doing their best to deploy broadband and other services in their communities, said NTCA chief Shirley Bloomfield in an announcement of the survey results. "Efforts to reform the existing regulatory framework must ensure that support for continued deployment is predictable and sustainable. Only then will we be able to truly accomplish policy-makers' goal of universally available broadband."
Verbatim comments included with the report underscore the regulatory uncertainty issue. Asked about fiber deployment challenges, one respondent said, "The largest obstacle we face is the chaos and uncertainty that has been created by the National Broadband Plan. If policy makers are truly sincere in creating a national policy directive that moves our country forward toward a ubiquitous national broadband network that will benefit all Americans then they need to either lead, follow or get out of the way!"
Another respondent said, "It is very costly to deploy fiber as it requires rebuilding the network. Exchange plant is costly and costs cannot be recovered from the end user alone in our less-than-two-customers-per-square mile area. Uncertainly regarding future revenue streams has made these upgrades less likely."
Wrote a third, "If the support system is modified to shift more costs to the rate payer, it will take years for my state to approve rate changes and I can't take the risk of defaulting during this period."
Other survey highlights:
Three-quarters of respondents can deliver broadband speeds of at least 1.5 Mb/s, including 61% that provide service of between 3 Mb/s and 6 Mb/s and 45% that offer service at speeds greater than 6 Mb/s.
Fourteen percent of respondents offer VOIP service, up from 10% a year ago—and 47% of those that do not offer VOIP plan to do so in the foreseeable future.
Seventy-three percent of respondents offer video service, including 76% that offer IPTV, 67% that offer CATV service and 31% that offer direct broadcast service. Clearly many carriers offer more than one video option.
The typical respondent is 128 miles from its primary Internet connection. Eighty-nine percent of those who recently changed backbone providers did so for price reasons.
Forty-seven percent of survey respondents are currently borrowing funds from the Rural Utilities Service for broadband deployment, 17% are borrowing from CoBank and 8% are borrowing from the Rural Telephone Finance Cooperative.