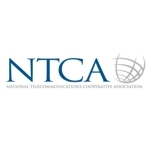 Rural telcos have made significant progress in making broadband service available to more customers and at higher speeds over the last year, according to a new report from the National Telecommunications Cooperative Association.
The report, based on a survey of NTCA member companies, found that 71% of respondents' customers have service with a downstream speed of at least 4 Mb/s available to them—the minimum speed targeted in the new Connect America Fund broadband Universal Service program. In comparison, a similar survey conducted last year found that 61% of respondents offered service at speeds above 3 Mbps.
In a press release about this year's report, NTCA Economist Rick Schadelbauer attributed the gains, in part, to the current Universal Service program. "Thanks to federal investments in the Universal Service Fund and the stewardship of rural carriers, customers now have more options to leverage the Internet for education, commerce and health care, and adoption rates are increasing."
While last year's survey found a 55% subscribership rate among customers who had broadband available to them, this year's survey saw that number increase to 66%.
Twenty-three percent of NTCA members responded to this year's survey.
Other survey highlights:
Nearly two-thirds (64%) of respondents have deployed fiber-to-the-home and 29% have deployed fiber-to-the-node to at least part of their customer base, while 80% of respondents deliver broadband over copper loops.
Nearly half (46%) of respondents' customers have service at speeds of at least 6 Mbps downstream available to them and 32% have downstream speeds above 10 Mbps available to them.
Six percent of respondents estimate they could bring all of their customers who cannot get 25 Mbps service today up to that speed for a capital investment of $1 million or less. An additional 35% said they could do so for between $1 million and $10 million, while 21% said the cost would be between $10 million and $20 million. Just over a quarter (27%) said the cost would be between $20 million and $50 million and 12% said the cost would exceed $50 million.
The average rural telco is 111 miles from its primary Internet connection, reduced only slightly from the 128-mile number cited last year. Eighty-four percent of this year's respondents said they were generally satisfied with their current backbone provider, while 16% were generally dissatisfied.
Eleven percent of respondents offer VoIP and 72% offer video service. Of those offering video, 62% offer legacy coax while 59% offer IPTV and 10% offer direct broadcast satellite service.
The full report, titled "NTCA 2011 Broadband/Internet Availability Survey Report," is available on the NTCA website.