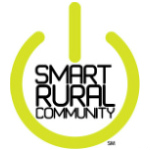 The concept of smart cities has gained much notoriety of late. The integration of broadband into a community's fabric for the advancement of initiatives like e-government, telehealth, smart transportation, smart grid, and online learning are but a few characteristics that define a smart city. NTCA – The Rural Broadband Association would like to bring attention to the fact that these smart communities also include rural communities.
At their Fall Conference, which is taking place in Chicago this week, NTCA recognized seven of their rural broadband provider members as enablers of a "Smart Rural Community." NTCA CEO Shirley Bloomfield recognized these companies during the conference's opening session. They include:
Blue Valley Tele-Communications, Inc. (Home, Kan.)
DRN (Ellendale, N.D.)
ITS Telecom (Indiantown, Fla.)
Mutual Telephone Company (Little River, Kan.)
Nex-Tech, Inc (Hays, Kan.)
Park Region Telephone/Otter Tail Telecom (Underwood, Minn.)
West Central Telephone Association (Sebeka, Minn.)
"These communities are proof that distance and geography do not have to be handicaps to innovation, growth and prosperity," said Bloomfield in a press release. "By showcasing their efforts, we are opening doors for many more communities to chart their own paths to a more prosperous future with the help of reliable broadband communications and the steadfast commitment of hometown telecom providers."
What is a Smart Rural Community?
NTCA defines a smart rural community as a rural community served by broadband networks that enable applications to "…foster innovative economic development and commerce, blue-ribbon education, first-rate health care, cutting-edge government services, robust security and more efficient energy distribution and use." The initial list of communities were evaluated and chosen by a committee put together by NTCA, which includes a variety of external organizations including the American Telemedicine Association, the National Rural Economic Developers Association, the Rural School and Community Trust, and the Veterans Health Administration's Office of Rural Health, among others.
DRN of North Dakota is enabling several smart applications  in the rural North Dakota communities it serves. Despite only 1.7 households per square mile, DRN has 100% FTTH coverage. Their smart applications include partnering with local utilities for smart grid and smart water projects. They also cite an impressive 79% penetration of broadband services.
NTCA intends to feature these communities in a variety of ways. The identified communities and the broadband providers who serve them will be featured in seminars and other NTCA events. In addition NTCA hopes to solicit proposals for app development for these communities and facilitate their implementation through grants and awards of in-kind goods and services, according to NTCA Director of Policy Josh Seidemann.
"The publicity surrounding this recognition is intended to share with other communities, information and knowledge that will encourage locally-owned broadband providers across the country to pursue similar challenges and achievements in their own communities. Some programs strive to recognize the top achiever in a particular field; our goal is encourage the development of more smart rural communities throughout the country," said Seidemann.