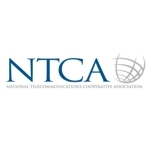 The National Telecommunications Cooperative Association today became the third reported organization to challenge the FCC's recent Universal Service and inter-carrier compensation reform order—and we'll probably learn of more challenges moving forward.
In a statement released today, NTCA Senior Vice President of Policy Michael Romano said the NTCA "appreciates" the FCC's attempt to "loosen, if not untie altogether, the Gordian knots that have existed around the USF and ICC programs for years." But he noted that "NTCA has determined that several aspects of the order require judicial review to ensure that reforms are consistent with the Communications Act and other provisions of law."
Romano singled out three provisions he said were "inconsistent with law." Not surprisingly, they were three provisions that are likely to have the most negative consequences for the small rural telcos that NTCA represents. According to Romano, those provisions include ones that:
Mandate an ultimate price of zero for all switched access and reciprocal compensation services
Impose retroactive and dynamically changing caps on USF-supported costs
Blur the lines between regulated and non-regulated operations
Other organizations that reportedly have made filings challenging the USF and ICC reform order include the Pennsylvania Public Utility Commission and network operator Core Communications.
The NTCA filed its challenge in the 4th Circuit Court which, according to Hillicon Valley is the same court where Core Communications made its filing. But the Pennsylvania PUC filing was made in the 3rd Circuit Court, thereby necessitating a judicial lottery to determine which court hears the case, Hillicon Valley said.
As Telecompetitor has previously reported, the USF and ICC reform order is a complex 750-page document.  Not surprisingly, almost every telecom stakeholder can find something in the order to be unhappy with. Some stakeholders—including cable companies and wireless companies— believe the order favors incumbent carriers, including small rural telcos. But as the NTCA filing illustrates, there is some bad news in the order for the small telcos as well.
The FCC dedicated a considerable number of pages in the reform order to explaining why it believes it has the authority to make the changes outlined in the order—and FCC Chairman Julius Genachowski has previously boasted that the FCC prevailed in 15 out of 16 of the most recent challenges about its authority.