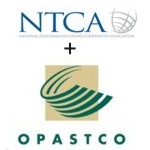 The two leading trade associations representing the interests of rural and independent telcos have decided to launch the Rural Telecom Industry Meeting & EXPO. Beginning in February 2013, the two trade associations will bring their respective memberships to Orlando for the first of what may be a 'true industry-wide' rural telecom event.
"We'll make history with a singular event representing all rural telecom companies," said NTCA CEO Shirley Bloomfield and OPASTCO President John Rose in a note to the NTCA membership.
Both organizations have historically produced separate meetings which cover virtually the same issues with significant overlap between the two. NTCA and OPASTCO made a similar, yet smaller scale move, with the VoIP Possibilities event several years ago, which has now morphed into IP Possibilities, a leading technology event for the rural telecom industry.
OPASTCO will end their annual Winter Convention in 2013 which normally takes place in January, and in effect, merge it with NTCA's Annual Meeting to form the new Rural Telecom Industry Meeting & EXPO. No official word on what happens to OPASTCO's 2013 Summer Convention. Both 2012 OPASTCO events are still on schedule.
Given the road ahead, where 'purse strings' will need to be tightened and the need for the rural industry to speak with a singular voice, a joint meeting makes perfect sense. Budgets for all involved companies, both telco and associate members alike, will welcome the need for less travel, one less meeting to sponsor, and one less registration fee to absorb.
But of course actions like this lead to bigger questions. Is this move a precursor to a more formal joint effort between NTCA and OPASTCO? Time will tell…