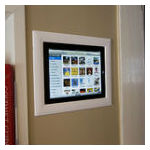 Smart home products are taking root among home renters and owners in cities and communities across the U.S. The smart home building trend is just in its early stages of development and growth, The NPD Group Connected Intelligence Home Automation Advisory Service highlights in announcing the publication of a new market research report. Millennials, according to NPD, are twice as likely to have installed a smart home product in their residences.
Millennials Smart Home Product Penetration
NPD's smart home product market research report covers a range of network-connected security and monitoring devices: sensors, system controllers, smart lighting, power and appliances. Nearly one-quarter (23 percent) of Millennials surveyed said they had installed at least one of these smart home products. That compares to 12 percent for the U.S. population in its entirety.
NPD expects Millennials will continue to be the age group demographic that drives growth. Four in ten (41 percent) are aware of and interested in buying smart home products, the market research provider found.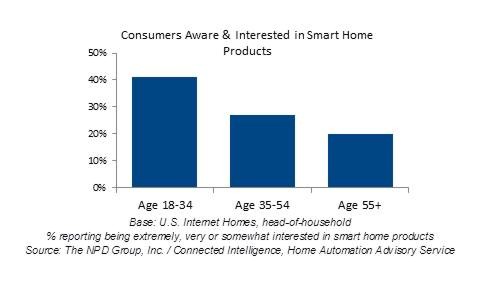 Renters as well as home owners are interested in owning smart home products, NPD points out. Renters are just as likely as home owners to have installed smart home products, and they're three times as likely to be Millennials between the ages of 18 and 34.
Ease of installation is making a big difference, noted NPD's John Buffone, executive director, Connected Intelligence: "The mix of home automation products and services, their ease of use, and affordability makes some form of integration a reality for the majority of U.S. consumers.
"The single biggest hurdle to further adoption is educating consumers on the wide array of new smart home products and services that are rapidly becoming available…Today's smart home products no longer require professional installation and ongoing subscriptions, many are now plug-and-play options. The product mix such as smart cameras, lights, and plugs, fits the lifestyle of both home owners and renters which opens up a larger, younger and more tech-savvy consumer market."