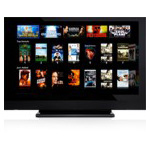 Reaching a milestone, connected TV devices were in use in half of U.S. Internet homes as of end 2Q 2015, according to the NPD Group Connected Intelligence ¨Connected Home Entertainment Report.¨ There are connected TV devices – video game consoles, streaming media players, and Blu-ray Disc players – in a total of 46 million U.S. homes, NPD highlights in a press release.
The SMART TV industry's success has been a primary driver of growth. Forty-five percent of TVs sold in the U.S. during 2Q supported apps, according to NPD's Retail Tracking Service. That's up from 34 percent last year and 24 percent two years ago.
Nearly 70 percent of all TVs with Internet connectivity are actually connected. That's up from 61 percent last year and 45 percent two years ago.
Connected TV Penetration
"The increase in the number of homes that use a TV with apps is the result of three very important factors," commented John Buffone, executive director, Connected Intelligence. "Sales of TVs with apps have skyrocketed, their user interfaces have improved and there has been a surge in available premium services and programming."
Netflix continued its reign as the most commonly used video service among connected-TV homes. YouTube ran second and Amazon Prime/Instant Video third. Hulu and HBO GO/NOW ranked fourth and fifth, respectively.
"We're living in the Golden Age of TV where significant investments are being made in developing original series. This is being enabled by growth in online services such as Hulu and Amazon Video as well as industry-leading TV networks benefiting from the large pay TV subscriber base and fast developing over-the-top audience that uses apps on TV,¨Buffone added.
¨The collaboration between TV manufacturers and content providers is imperative to keeping the connected TV ecosystem growing, both through devices and content."