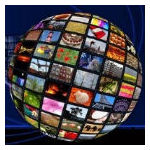 Tablets are proving to be the long sought after means of making TV viewing a genuinely interactive social experience. According to new market research from The NPD Group, "tablets, especially for younger owners, are an extension of the TV viewing experience."
Fifty-six percent of U.S. tablet owners age 18-34 – Millennials – are using tablets to augment watching TV programs. That compares to 41 percent among all U.S. tablet owners 18 and over, NPD Connected Intelligence found in its, "Connected TV App Discovery Report."
Searching for programs to watch (34 percent), social media engagement (31 percent) and learning more about the programs they are watching (30 percent) were the three most popular tablet-based TV activities among Millennials.
Tablets for TV Viewing Enhancement
Tablet owners age 18-34, moreover, said they want to make more use of their tablets while watching TV programs in the future, with social media being a driving factor. Forty-four percent of Millennials said they would consider using their tablets for social media activity related to watching TV programming in the future, "making it the number one way this age group wants to engage while watching TV."
"Millennials are advocates for TV apps," NPD Connected Intelligence Executive Director John Buffone was quoted in a news release. "They seek out programming in this manner and hopefully leverage it to draw in friends and family members."
Those using tablets in association with TV viewing are more apt to watch children, family, music and premium cable networks, according to NPD. Nick at Nite, MTV and Showtime exhibit above index average rates of TV-associated tablet usage.
"With the proper integration tablets can be an effective tool for increasing viewer engagement among Millennials and their broader social network," Buffone commented. "Social networking is a key strategic element in the evolution of the high-profile networks this generation is viewing. Children's, family, music, and premium cable networks should invest in social media strategies that [complement] their programming and [encourage] viewers' to spread the word about shows they are watching."