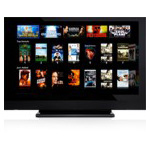 The Top 6 U.S. pay TV providers in the aggregate saw a full-year decline in pay TV subscribers for 2015, the first time that's happened since Verizon and AT&T launched their FiOS and U-verse services in 2006, reports Ooyala in a blog post.
Furthermore, the numbers that some of the providers reported for 4Q and fiscal year 2015 may mask the extent to which OTT video services are eating into the pay TV market pie, the author Jim O'Neill notes in a February 22 post on Ooyala's VideoMind.
Collectively the Top 6 pay TV providers (AT&T, Comcast, Dish, DirecTV, Time Warner and Verizon) added about 125,000 subscribers in 4Q, typically a seasonally strong quarter for subscriber adds, O'Neill notes. The provider subscriber numbers dropped 781,000 for 2015 as a whole, however. That compares to net adds of 472,000 in 2014 and 500,000 in 2013.
¨The bottom line is that the traditional pay TV industry model is ailing,¨ O´Neill states. ¨While it's not likely to be terminal, there's a lot more pain ahead and massive changes in the model are brewing.¨ Offering a hint, he suggested readers ¨think mobile and stay tuned.¨
Breakdown of Pay TV Subscriber Numbers by Provider
DirecTV added 214,000 pay TV subscribers in the U.S., but parent AT&T U-verse lost 240,000 in 4Q. That marked the third consecutive quarter AT&T lost subscribers, but only the third since U-verse was launched in 2006. For the full year, AT&T lost a net 355,000 subs and DirecTV lost 568,000.
Together, U-Verse and DirecTV's subscriber base totals nearly 29 million. O'Neill thinks DirecTV will continue to receive most of management's attention given the satellite service's lower cost to operate.
Comcast registered its best 4Q in years, adding an estimated 89,000 subs in 4Q to end the year with 22.35 million pay TV customers. That's a net loss of 36,000 year-over-year.
O'Neill points out that some observers asserted that Comcast included new, non-traditional pay-TV Xfinity Stream and Xfinity on Campus subscribers in the tally. The extent to which this boosted Comcast's subscriber gains for 4Q and 2015 is uncertain, though notable, he added, in that if true, it indicates that Comcast is following the lead of Dish Network and Sling TV.
Similarly, Dish Network lost 12,000 subs in 4Q and 81,000 for the full year. Totals included Sling TV customers, which may number as many as 600,000 as of end-4Q. In contrast, O'Neill points out that analysts at MoffettNathanson redid the math and concluded that Dish actually may have lost a net 141,000 subs in the quarter, According to Dish, the company finished 2015 with a total pay TV subscriber base of 13.9 million, down from 13.98 million a year ago.
Time Warner Cable added a net 54,000 pay TV subscribers in 4Q and 32,000 for 2015, which ended a long running decline to end the year with 10.82 million video customers.
Verizon added 20,000 FiOS subscribers on a net basis in 4Q – its worst 4th quarter since the service's 2006 launch. FiOS' subscriber base was up 178,000 to 5.83 million for the year, which vaulted it past AT&T U-verse to make it the U.S.' largest telco pay TV offering.