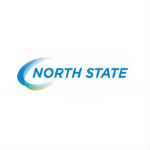 North State Communications, one of the nation's larger independent telcos, said yesterday that it has begun to offer gigabit service to some customers in the Piedmont Triad region of North Carolina and that it will expand that offering before year's end to a total of 50,000 households and businesses.
The news makes good on the company's plan, announced back in March, to bring gigabit service to portions of its serving area by the end of this year.
North State Gigabit Plans
There may be some extra urgency to these plans now that AT&T has said it will build gigabit networks in at least two Piedmont Triad cities – Winston-Salem and Greensboro.
Those communities were part of a group that worked together to attract a network operator to bring gigabit service to the area. The process got started more than a year ago and it's likely that North State saw the writing on the wall at that time – that someone would be bringing gigabit to the area.
The threat of facing a gigabit competitor has spurred numerous service providers nationwide to upgrade their networks to gigabit speeds – or at least to boost data rates substantially.
"Our goal over the next two to three years is to become the leading solution in the Triad for Gigabit-speed fiber Internet and TV service," said Royster Tucker III, Chief Executive Officer of North State, in yesterday's announcement.