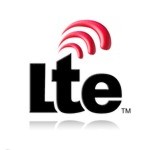 The competition is on in the 4G-LTE market space as telecompetitors seek to outdo one another in terms of network reach, speed and overall performance, not to mention features, apps and services. Nokia Siemens Networks today announced it had achieved world-record TD-LTE throughput speeds of 1.6 Gibabits-per-second (Gbps) in a demonstration at its lab in Arlington Heights, Illinois.
Overall throughput speeds of 1.6 Gbps were achieved by employing NSN's commercial Flexi Multiradio 10 Base Station to receive and send data in simultaneous downlink and uplink connections, according to a company press release.
The new 4G TD-LTE throughput speed record should serve Nokia Siemens Networks in good stead in terms of attracting carrier interest in its equipment. Downloading a 3-Gigabyte (GB) HD movie at this speed would take only 24 seconds…and more than 1.7-GB could be uploaded at the same time, the vendor touted.
The new mark is Nokia Siemens Networks' fifth consecutive LTE speed record, all of which have been set in the last six months. "We have been pushing the limits in 4G technology, and this time we have done so with 1.6 Gbps data throughput and increased uplink capacity," commented Tommi Uitto, head of mobile broadband value creation management.
"We are proud to be enabling the commercial readiness for LTE-Advanced and beyond. Users want to be able to upload and download huge files, which underscores the need for operators to drastically increase data throughput and capacity in their mobile networks."
In breaking its previous record of 1.3 Gbps data throughput, the network equipment developer and manufacturer used "60 MHz of aggregated spectrum with an 8-pipe radio module that enables eight streams of uplink MU-MIMO," an approach that takes "TD-LTE beyond the LTE-Advanced (4G) specifications that require only four streams of uplink MU-MIMO."
"With our commercial Flexi Multiradio 10 Base Station and MU-MIMO, we are ready to help operators significantly increase per site capacity and uplink capacity at a reduced cost," Uitto added.
Indicative of mobile service providers' intensifying 4G-LTE plans, Nokia Siemens Networks says it's involved in more than 16 major field trials of its TD-LTE equipment, including in China, Russia, Taiwan and other countries. The company also concluded commercial sales with eight TD-LTE network operators, including Bharti Airtel in India, Mobily and STC in Saudi Arabia, MTS in Russia and Sky Brazil.