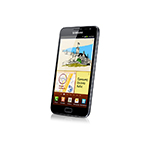 Hackers and cyber-crooks are having significant success targeting mobile devices as malware infected smartphones have reached an all time high, according to market research published by Nokia. Research findings indicate mobile device data infections surged 96% higher in 1H 2016, reaching the all time high milestone in April 2016.
Smartphones were the targets in the large majority (78%) of mobile network infections, while cyber-crooks introduced more sophisticated malware and made use of multiple methods to bypass safeguards and take control of devices, according to the latest semi-annual Nokia Threat Intelligence Report.
Malware Infected Smartphones
The number of smartphones infected with malware nearly doubled between January and July as compared to the same six-month period in 2015, Nokia highlights, accounting for 78% of all mobile network infections. Furthermore, the rate of malware infection hit an all-time high of 1.06 percent of all mobile devices tracked in April.
One out of every 120 smartphones is infected with malware, according to Nokia. Android smartphones were the main mobile device targets, accounting for 74% of total malware infected smartphones.
The number of infected Android apps in Nokia's malware database surged 75% higher in 1H'16, rising from 5.1 million in Dec. 2015 to 8.9 million in July this year. By way of comparison, 22% of Windows/PC systems and other platforms were infected with malware, including 4 percent of iOS mobile devices.
Kevin McNamee, who leads the Nokia Threat Intelligence Lab, highlighted the increasing sophistication of hackers' malware efforts, saying that the latest malware is more difficult to detect and remove.
"Today attackers are targeting a broader range of applications and platforms, including popular mobile games and new IoT devices, and developing more sophisticated and destructive forms of malware,¨ McNamee stated.
Top Malware Threats
Nokia Threat Intelligence Lab found that Uapush A, Kasandra.B and SMSTracker were the three top malware threats. Combined, they accounted for 47% of all infections.
Malware agents aren't limiting their efforts to mobile devices and networks. Downloaded mobile apps are popular conduits to install malware. The Nokia lab was able to detect and remove malware that was infecting one unnamed but reportedly very popular mobile game within hours of copies being posted on untrusted third-party download sites, Nokia noted.
In addition, the average monthly malware infection rate for fixed residential networks over the first six months of 2016 rose to 12%, up 1% from the 2H'15. That was primarily due to an increase in adware deemed of moderate threat level. Windows PCs and laptops are the primary targets for residential network malware, but smartphones using home WiFi networks are also targets.