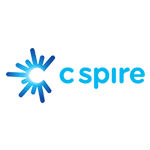 A C Spire smart city trial in Ridgeland, Mississippi will include smart lighting and traffic analytics with the goal of saving costs, improving quality of life and enhancing economic development opportunities, the carrier said today. C Spire is partnering with Nokia to provide connectivity, services and analytics, a C Spire spokesperson told Telecompetitor.
The partners, which also include the City of Ridgeland, are still working out details on the two-month trial such as how many sensors will be installed and how the success factors will be measured, the spokesperson said.
"C Spire, Nokia and Ridgeland city officials will work together on test plans and deliverables," the spokesperson said in an email to Telecompetitor. "The biggest benefit will be key learnings on what these solutions are capable of and whether they make sense for cities in our footprint. . . All parties will review data collected and analyze the results as appropriate; each has a different viewpoint with different interests."
C Spire Smart City Trial
According to today's press release, the traffic analytics capability planned for the Ridgeland smart city trial will "optimize traffic flow and commerce on congested roads and arterial streets through data analytics and connected signal sensors, saving time, fuel and operating costs."
C Spire didn't provide details about its smart lighting plans but generally smart lighting uses sensors to control street lighting so that lighting is turned on only when needed, thereby saving energy.
The company has been heavily focused on using modern communications technology to improve the quality of life and spur economic development in its home state of Mississippi. Originally a wireless carrier, C Spire in recent years has been deploying fiber-to-the-home networks supporting speeds up to 1 Gbps in the state. Ridgeland was one of the first cities to be selected for a C Spire gigabit rollout.
Another important C Spire initiative was a data center built in Starkville, Mississippi.
The company seems to believe that what's good for customers in its serving territory is good for the company. And evidence that modern communications infrastructure – and the applications it can support – can be good for a community is beginning to accumulate.