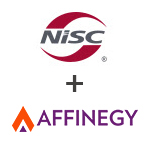 The National Information Solutions Cooperative (NISC), announced today that it has acquired Affinegy, provider of connected device management and cloud-based service enablement software. The value of the NISC Affinegy acquisition was not disclosed.
Austin, Tex.-based Affinegy provides connected device management and cloud-based service enablement software for broadband service providers. Offerings include Auto Configuration Server (ACS) Management for customer-premises equipment (CPE) and managed Wi-Fi orchestration for any TR-069 enabled CPE. Affinegy's solution will integrate across NISC's enterprise platforms and will allow NISC members to provide enhanced broadband services to their end consumers/customers.
"NISC is a cooperative whose mission and vision aligns perfectly with Affinegy's," said Melissa Simpler, Affinegy CEO, in a prepared statement. "By joining NISC, Affinegy will be a part of an organization that can continue to develop and enhance the technology so that it will continue to meet the needs and demands of the industry well into the future."
According to NISC, the purchase represents the next milestone in the company's iVUE fully integrated Enterprise System, which provides accounting, engineering and customer care functions.
Upon making the acquisition, NISC launched the NISC User Services System, offering the Affinegy product as part of NISC's overall solutions portfolio. The user system can be operated independently or can be integrated with NISC's customer care and billing solutions, along with NISC's SmartHub web and mobile tools for payment processing and order management.
"The NISC User Services System offers fast, automated diagnostics and single-click repairs for the most common WiFi connectivity and performance issues in broadband homes," said said David Bonnett, NISC vice president of Product Management in a press release. "It also provides consumers with all the self-care capabilities for managing their home WiFi networks and adding new services."
This is the second acquisition for NISC this year, having acquired Electrical Distribution Design, Inc. in February. EDD provided advanced engineering modeling software and services to the electric utility and related industries.