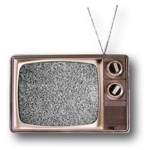 The number of TV households in the US fell to 114.7 million looking forward to 2012 from 115.9 million in 2011, a percentage decline of 1.03%, according to The Nielsen Company's 2012 Advance/Preliminary TV Household Universe Estimate. The 2012 preliminary estimate is the first such report that factors in 2010 Census counts, Nielsen announced.
Anticipated TV household penetration for 2012 also declined. The estimated percentage of US homes with a TV set fell to 96.7 from 98.9. This was the first decline since 1992, when Nielsen adjusted its stats to take into account data from the 1990 census.
Three interrelated factors may explain the downward shift, Nielsen posits:
The shift from analog to digital broadcasting, which dipped after the change went into effect and has not rebounded since;
The recession and worsening economic and financial conditions of US households;
The rise of OTT video and people viewing across multiple platforms.
"A small subset of younger, urban consumers are going without paid TV subscriptions," Nielsen notes. "Long-term effects of this are unclear, as it's undetermined if this is also an economic issue, with these individuals entering the TV marketplace once they have the means, or the beginning of a larger shift to viewing online and on mobile devices."
"The media marketplace continues to evolve and become more complex. Some consumers are clearly being driven by the economy to make choices on the media devices they purchase. Others are expanding their equipment to add more audio/video devices to their home. Still others may be deferring a TV purchase or replacing their TV with a computer," said Pat McDonough, senior vice president of Nielsen's Insights and Analysis.