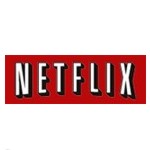 Nineteen percent of Netflix users in a new Nielsen survey said they most often use Netflix for TV or TV-like programming. That's up 8% from 2011. During the same period, the percentage of Netflix subscribers that said they most often use the service for streaming movies dropped to 47% from 53%. Those that use Netflix to watch movies and TV shows equally remained essentially unchanged– 36% in 2011 vs. 35% in 2012.
Nielsen expects the shift to continue, noting that Netflix has successfully closed partnership deals to re-air broadcast and pay-TV shows such as "Lillehammer," and has announced plans to start producing original content. Those moves should "drive Netflix users to stream even more TV-like content in the future," according to a Nielsenwire blog post.
Netflix earlier this year announced subscribers had watched more than 2 billion hours of streamed video via the OTT service in 4Q 2011.
Nielsen 's Netflix research was based on more than 2,200 online interviews during March and April focusing on subjects' usage and attitudes toward OTT video, Netflix and Hulu in particular.