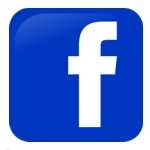 Social networks and blogs now dominate the time Americans spend on the Internet, and more social media users are accessing sites via mobile phones, according to Nielsen's 3Q 2011 Social Media Report.
Americans spend nearly 25% of their Internet time on social networks and blogs, and nearly 40% of social media users access content via mobile phones, Nielsen researchers found. Older U.S. Internet users over 55 are actually driving growth in social network usage through mobile Internet access, while social networks and blogs are the top online destinations across every country in a sample of 10 global markets, accounting for the majority of time spent on the Internet and reaching at least 60% of of active Internet users in each country.
More Americans spend time on Facebook than any other website — 53 billion minutes in May. Tumblr's audience, meanwhile, is growing fast, nearly tripling from a year ago, according to the report.
Also among the findings included in the report, 70% of active online adult social network users shop online, which is 12% higher than the average Internet user.