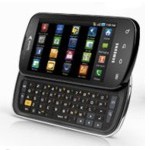 Smartphone penetration continues on an upward trajectory in the US – 38% of US mobile phone customers owned smartphones as of May, while 55% who purchased a new handset in the last three months purchased a smartphone as opposed to a feature phone. That's up from 34% a year-ago, according to latest Nielsen research.
While Android-equipped smartphones continue to outnumber all other mobile OSs at 38%, Apple iOS-equipped smartphones, with a 27% overall market share, have driven growth in recent months. Seventeen percent of recent acquirers picked up an Apple iOS smartphone from March through May, up from 10% in the prior three-month period, while 27% bought a Google Android phone, the same percentage that did between December through February.
RIM Blackberry smartphones garnered a 21% market share in May and 6% of new acquirers in the three-month period, down from 11% in the prior period. Windows Mobile (9%), Windows Phone 7 (1%), Symbian (2%), HP Web OS (2%), Palm OS (1%), and others (1%) rounded out the rankings.