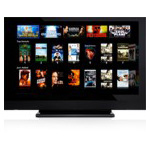 Americans watched a lot more online video this January as compared to last, according to the latest figures from The Nielsen Company. Online video viewing from PCs, Macs and laptops shot up 45% year-to-year though the number of unique viewers rose a relatively small 3.1%, the media research company reports.
Total video streams rose 31.5% to 14.5 billion year-to-year and 6.1% month-to-month while streams per viewer rose to 101.1 in January 2011, up 27.5% year-to-year and 4.2% on a monthly basis.
When it comes to viewers' most popular brands, VEVO, an OTT music video network, and Netflix cracked the top ten, coming in at #3 and #10 respectively. Registering more than 32 million views for January, VEVO trailed second ranked Facebook by fewer than 100,000 unique viewers. Market leading YouTube registered 112.78 million unique viewers for the first month of 2011, down 0.8% monthly. YouTube's 8.5 billion video streams was more than 10x that of Hulu, its closest rival, according to the Nielsenwire blog post.
MSN/Windows Live/Bing was the fastest growing online video brand on a month-to-month basis, with unique viewers increasing 26.1% to 17.3 million. Netflix ranked 10th overall in January in terms of unique viewers with 7.394 million, a 15.6% monthly increase, but fifth in terms of total streams with more than 200 million, a 37.5% gain.
Seven of the top ten ranked online video brands registered double digit percent gains in average online viewing time in January, spending 2 hours, 16 minutes doing so. Netflix topped Nielsen's rankings in terms of time spent on-site viewing video: the average US viewer spent more than 11 hours watching online video from home or work on the Netflix site in January.