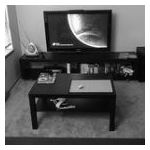 Spoiled for choice when it comes to the number of TV channels available to them, Americans nonetheless steadfastly tune-in to only a fraction of those options.
The average U.S. home now receives 189 TV channels, a record-high number that's jumped up from 129 in 2008, Nielsen points out in a post on its newswire. But the average number of TV channels watched is 17, according to an excerpt from Nielsen's forthcoming "Advertising & Audiences" report.
Behavioral psychologists are familiar with this phenomenon in a more general sense. When confronted with too many choices and too much information, participants in consumer studies wound up purchasing none. When the number of choices was narrowed down to a more manageable number, they had no problems making a purchasing decision. Chalk it up to information overload.
The same thing may be happening with TV channels. As Nielsen points out in its newswire post, "This data is significant in that it substantiates the notion that more content does not necessarily equate to more channel consumption. And that means quality is imperative – for both content creators and advertisers. So the best way to reach consumers in a world with myriad options is to be the best option."