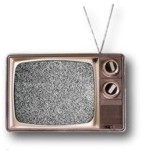 Pilot testing a TV white space wireless broadband communications system in central London, Japan's National Institute of Information and Communications Technology (NICT) achieved throughput speeds of 40 Mbps and established a 3.7 kilometer (~2.3 mile) link. The pilot test was organized, and specifications set, by U.K. telecoms regulator Ofcom.
The London TV white spaces wireless broadband pilot test based on database information is the first of its kind in a crowded, major city, according to a NICT press release.
Information regarding available channels and maximum transmission power for each channel was provided by a white spaces database developed by NICT and qualified in testing by Ofcom's TV White Spaces Pilot program. The white spaces database affords incumbent telecom services and transmissions protection from interference "by calculating and providing information about available channels and maximum transmission power in each channel to the white space systems," NICT explains.
Ofcom's TV White Spaces Pilot provides telecom industry participants an opportunity to test white space wireless broadband technology, which is viewed as a means of relieving network congestion and performance degradation, in a major city, as well as collaborate with regulators and other stakeholders in the development of regulations.
"Because of the intensive and dynamic use of the spectrum in a large city, it is a challenge that the database uses the most updated incumbents' information to calculate the operational parameters for the devices in real-time, and the devices regularly communicates with the database to exchange operational parameters," NICT elaborated.
NICT was able to establish a 3.7 km link from an antenna deployed on the roof of a building in London's Denmark Hill, achieving throughput of 40 Mbps throughout for a wireless broadband network in the TV bands.
Based on the pilot test and the trial results, NICT aims to improve this performance, both of devices and its database. It also anticipates participating in the establishment of new TV white space mobile broadband regulations in other countries, as well as transfer its technology to stakeholders.
NICT and Hitachi Kokusai Electric back in January this year announced a "historic breakthrough" in TV white space long-range broadband communications. The partners announced they had completed a field trial in which they achieved throughput of 5.2 Mbps downstream and 4.5 Mbps upstream over a distance of 12.7 km (~7.87 mi) using a base station conforming to the IEEE 802.22 standard in combination with IEEE 802.11af customer-premises equipment.
Here in the U.S., New York City-based start-up ASA Networks in March announced they were running a TV white space trial to provide Internet service in Gallatin, located in a rural area of upstate New York State, with an eye toward expanding the service to other communities.