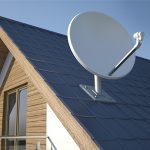 The U.S. is set to get another satellite broadband provider that uses a non-geostationary orbit (NGSO) approach. The FCC has approved market access to OneWeb, a NGSO satellite broadband operator that filed for bankruptcy earlier this year but is back in action after receiving an investment from the British government.
NGSO operators use constellations of satellites that orbit the earth at lower altitudes in comparison with traditional geostationary satellites. The NGSO approach is designed to minimize latency by minimizing the distance that broadband signals must travel.
Like their geostationary counterparts, the NGSO operators are expected to have the greatest success in rural areas that lack high-speed terrestrial-based broadband options.
The highest-profile NGSO projects are SpaceX's Starlink offering and Amazon's Project Kuiper, but several other NGSO operators also have been approved to operate in the U.S. Starlink has made considerable progress on its offering, conducting trials and even considering participation in the Rural Digital Opportunity Fund rural broadband funding auction.
OneWeb Roots
OneWeb was formed as a joint venture between Qualcomm and The Virgin Group in 2015.
Earlier this year, the company was in danger of being a casualty of the COVID-19 crisis when it ran into funding problems and pursued bankruptcy. But as the New York Times reported last month, the British government and Indian service provider Bharti each have taken a 45% stake in the company, with each stake valued at $500 million.
The specific frequency bands for which OneWeb was granted U.S. market access include the 27.5-42 GHz (space-to-Earth), 47.2-50.2 GHz (Earth-to-space) and 50.4-51.4 GHz (Earth-to-space) frequency bands.
Additional information about FCC action on OneWeb can be found in the order and declaratory ruling at this link.