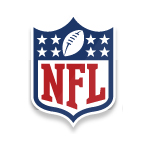 The NFL announced today that NFL game streaming is coming to Twitter for the upcoming NFL season. The deal includes the Thursday night NFL package, which will also be simulcast on traditional TV (including on NBC, CBS, and the NFL Network). The deal is for 10 NFL games.
"Twitter is where live events unfold and is the right partner for the NFL as we take the latest step in serving fans around the world live NFL football," said NFL Commissioner Roger Goodell in a press release.  "There is a massive amount of NFL-related conversation happening on Twitter during our games and tapping into that audience, in addition to our viewers on broadcast and cable, will ensure Thursday Night Football is seen on an unprecedented number of platforms this season.
Twitter reportedly outbid Verizon, Yahoo, and Amazon for the NFL game streaming rights. Game streaming will be free and will not require any type of subscription authentication. The deal also includes pre-game programming and in-game highlights.
The NFL has been cautiously looking for a way to add streaming to its game broadcasts. It's a delicate balancing act. They receive billions of dollars for traditional TV rights, which they don't want to disrupt, but they also recognize the growing audience for streaming services.
Last year, the NFL experimented with streaming of one game on Yahoo, which was deemed a success. The NFL reports "…football fans streamed over 480 million minutes of the game, with 33% of streams coming in internationally, across 185 countries worldwide."
Terms of the Twitter deal were not disclosed, but it's reported that Yahoo paid $7 million for one game last year.