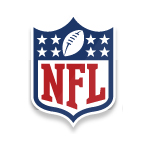 Amazon continues its push into the streaming video business with news yesterday of a content partnership with the NFL. Amazon will feature a new NFL documentary series, All or Nothing, to begin in the Summer of 2016.
"All or Nothing will offer fans a glimpse into the week-to-week drama that unfolds within the lives of players, coaches and owners of an NFL franchise during the course of the regular season," reports the NFL in a press release. "The inaugural season of All or Nothing will feature the 2015 Arizona Cardinals team that captured the NFC West title and advanced to the NFC Championship Game."
All or Nothing sounds somewhat similar to another NFL documentary series, Hard Knocks, which is currently exclusive to HBO. All or Nothing will have eight installments of one hour each. The series will be produced by NFL Films.
The move illustrates a continued push by Amazon Video to capture the growing OTT video segment. Like its competitors, Netflix, Hulu, and HBO, among others, OTT video providers are spending hundreds of millions of dollars to develop unique content exclusive to their brand.
Amazon bundles Amazon Video with its Amazon Prime membership, which reportedly has over 46 million members (but has been estimated to have as high as 80 million). Amazon has a broad video strategy, which also includes a line of OTT video devices, and they recently opened an Amazon Cable Store, which sells traditional broadband and pay-TV bundles.
The NFL sees the promise in streaming video, having streamed one NFL game in 2015 with Yahoo, and reportedly pursuing more potential deals for 2016.