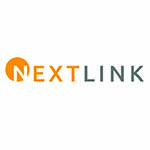 The biggest winner in the recent Connect America Fund (CAF) II auction, awarded a total of $281.3 million, is Texas- based Nextlink – a fixed broadband wireless provider that has no connection to the 1990s-era company of the same name. We talked recently with Nextlink CEO Bill Baker about Nextlink CAF plans to bring broadband to unserved parts of Texas and several neighboring states.
In talking with him, we also learned that rural broadband fixed wireless CAF deployments could have the side benefit of helping to boost cellular connectivity in rural areas.
The CAF auction awarded funding to help bring broadband to areas where broadband is not available today. Winners were the companies that offered to deploy broadband at the lowest level of support.
Nextlink bid as AMG Technology Group in the auction.
Nextlink CAF Plans
Nextlink, founded in 2012, has deployed some fiber-based wireline broadband but its network is predominantly based on broadband fixed wireless technology. Baker initially focused on the financial side of the business when he founded the company with partner Dan Gilbert (not the Detroit/ Rocket Fiber Dan Gilbert). But when Gilbert was diagnosed with cancer and passed away in the company's first year, Baker said he "took over the reins."
"If you focus on quality of service in a rural area, people will come to you," Baker told us. According to Baker, Nextlink offers "solid bandwidth with tremendous quality of service" – echoing comments we heard recently from another fixed broadband wireless CAF winner Wisper.
Nextlink currently serves over 26,000 customers and should see that number jump substantially when the company completes its CAF deployment. The company committed to building out service to reach over 100,000 more locations within six years and even if the company only signs up half of that number as customers, it could see its subscriber count triple.
The Nextlink CAF win calls for the company to deploy service at speeds of 100 Mbps downstream to the vast majority of locations for which it won funding.
A small portion of the total funding area requires a minimum target speed of 25 Mbps downstream, but Baker said Nextlink "will probably offer up to 50 Mbps" in those areas.
An important aspect of Nextlink's deployment approach is that the company builds many of its own towers. Some of the areas the company serves are so rural that there is no other option, Baker explained.
This approach "was a big component in our confidence in being able to serve some of these rural CAF areas – in the last two years, we have built over 150 telecom towers in rural areas," said Baker.
The towers that Nextlink will build to support the company's CAF deployment could have a side benefit for people in project areas or who travel through those areas.
"We will be looking to partner with cellular carriers to provide the ability [for them] to place gear on our towers. A complete side benefit of this program and our rollout is that you're going to see much improved cellular service in those areas. We will give cellular carriers more tower options."
The cellular carriers also will need a network to backhaul traffic from the towers and bringing fiber to the towers also will be part of Nextlink's fixed wireless broadband deployment.
Nextlink Network Architecture
A key reason why Nextlink's quality of service is so high is that the company's network was designed with a high level of redundancy, Baker explained.
That network is supported with redundant fiber backhaul connections and multiple data centers to reach the internet. In addition, Nextlink tries to ensure that each customer's premises equipment can connect to at least two different towers.
With that approach, if a tree grows up to block the line of sight to one of the towers, the customer will still have service, said Baker.
Another key benefit of the CAF program that should help the communities Nextlink will be serving relates to jobs. Nextlink currently has just over 200 employees, but by the time the Nextlink CAF deployment is completed, Baker anticipates having more than 1,000 employees on staff.
"We don't outsource everything – everybody is local," Baker said.