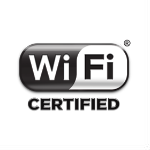 Taking another step towards delivering "seamless," cross-mobile device connectivity to the Internet via Wi-Fi hotspots, the Wi-Fi Alliance announced it's testing mobile devices and infrastructure equipment for its Wi-Fi CERTIFIED Passpoint program.
In a related development, the Wireless Broadband Alliance (WBA) announced that the world's largest mobile broadband service providers and equipment vendors have signed up for trials of Next Generation Hotspots (NGH). Due to take place in 4Q, the trials are a stepping stone toward providing mobile broadband subscribers easier access "to a far greater number of public Wi-Fi access points around the world, according to a WBA press release.
Passpoint certification specifications have been defined by Wi-Fi Alliance member service providers and equipment makers "to address critical business needs for mobile data, streamlined access and subscriber loyalty," the Alliance elaborated in the press release.
In addition to enabling mobile broadband device users access to Wi-Fi networks without having to sign-in, Passpoint is expected to benefit telecompetitors and other mobile broadband service providers by making it easier to offload data traffic from cellular networks.
With multi-provider roaming, subscribers can seamlessly connect to Wi-Fi networks from any Passpoint-certified provider, not just those from their own provider. Addressing security concerns, Passpoint-certified devices, network equipment and services automatically enable WPA2 encryption as defined in the Wi-Fi Alliance Hotspot 2.0 Specification.
"Product manufacturers partnered with service providers to develop the Passpoint program in the Wi-Fi Alliance," said Edgar Figueroa, CEO of Wi-Fi Alliance. "Our organization has become a key collaboration forum driving Wi-Fi's evolution in support of service providers."
Surveys conducted by the Alliance indicate that mobile broadband subscribers in the U.S., U.K., France, Japan, China and Korea are willing to "embrace Passpoint service offerings." Findings include:
Wi-Fi drives usage: On average, 74 percent of respondents stated they would use "a little" or "a lot" more data if they had unlimited data usage via easy-to-use Wi-Fi hotspots
Most would switch: On average, 77 percent of respondents also stated they would be likely to switch service providers, either immediately or at contract end, in order to access a Passpoint-like Wi-Fi offering, with 65 percent indicating a willingness to pay more per month for such an offering
Passpoint drives loyalty: Conversely, an average of 87 percent of respondents said they would definitely/probably stay with their current provider if a Passpoint-like offering were included in their plan
WBA's 4Q trials will make use of Wi-Fi CERTIFIED Passpoint equipment. The first NGH deployments are expected in the first half of 2013.
A first round of Passpoint pilot-testing with prototype equipment took place earlier this year. Automatic hotspot discovery and authentication across different operator networks were part of the prototype pilot test.
These will be repeated in the 4Q Wi-Fi CERTIFIED NGH trials using newly certified Wi-Fi Passpoint equipment. More advanced operator billing and connectivity policies, as well as extensive authentication methods, will also be tested.
Built-in connectivity policies for automatically choosing a hotspot operator-to-operator billing procedures are to be tested, and subscribers will be able to change their hotspot subscription to be assured that they're getting the best deal, or, when they don't have automatic access through their provider, to set up a connection with the provider directly.
"Growing mobile data usage is driving a surge of operator interest in public Wi-Fi. Key to this is the development of a new generation of hotspots. Not only do they remove the need for cumbersome log-in procedures, they also support operator roaming agreements giving users broadband access wherever they are," commented WBA CEO Shrikant Shenwai. "By employing simple connectivity, open standards and global operator relationships, public Wi-Fi now has the same crucial ingredients that made cellular technologies such a massive success. Many of the world's largest operators are now set to put the first standards-based hotspot equipment through its paces in the most extensive trials ever conducted later this year."