Kansas-based regional wireless carrier Nex-Tech Wireless has agreed to work with Ericsson to "modernize" its network and, in some areas, to deploy equipment that will eventually support Nex-Tech 5G, according to Ericsson.
Ericsson will provide Nex-Tech Wireless with its Fast VoLTE Launch product, which is a full-stack virtual IP Multimedia Subsystem (IMS) on the Ericsson BSP8100 platform. It will enable HD-quality VoLTE, Wi-Fi calling and "future-enriched" communications services on devices across the LTE, WiFi and, in the future, 5G landscape.
Nex-Tech Wireless is implementing 600MHz 5G-capable sites in some markets. At those locations, Ericsson will provide 3GPP standards-based 5G New Radio (NR) hardware and software and virtual EPC upgrades of the cloud core network. This will enable the operator to move to 5G when it is ready to do so.
"This agreement allows Nex-Tech Wireless to deliver outstanding VoLTE service to their customers while preparing their network for the transition to 5G," Rob Johnson, the Head of Customer Unit Regional Carriers for Ericsson North America, said in a press release. "The upgrade to a cloud-based IMS core will bring customers the highest-quality voice and communication services experience today while looking ahead to the future."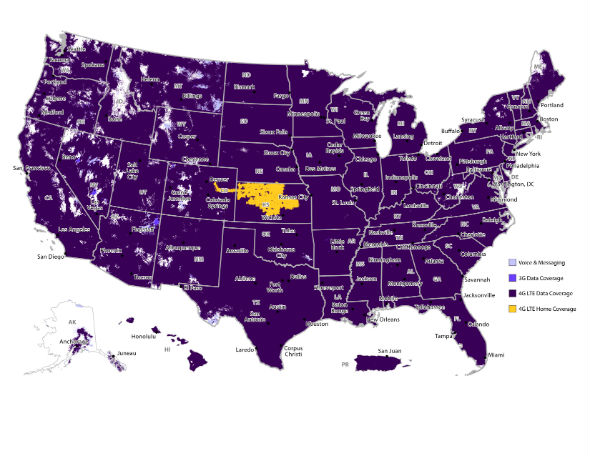 The upgrades impact  more than 350 Nex-Tech LTE sites in the midwest. Nex-Tech Wireless serves over 40 counties of central and western Kansas and provides local coverage to 4 counties in Colorado. The wireless carrier is owned by Nex-Tech Inc./Rural Telephone, Golden Belt Telephone and Tri-County Telephone.
Nex-Tech is just one of several Tier 2 and Tier 3 wireless companies that Ericsson is working with. In June, GCI – Alaska's largest telecommunications company – said it is working with the vendor to build a 5G network in Anchorage, the state's largest city. The work was slated to have started this summer. In all, the companies will deploy Ericsson's 3GPP 5G New Radio (NR) hardware and software to 82 macro sites, from Girdwood to Eklutna in the municipality.
In February, Ericsson said that it will support the 5G deployment of U.S. Cellular. The multiyear contract is for 5G NR hardware and software.