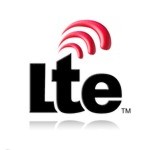 Small network operators that own spectrum they have not yet built out have a new option. NewCore Wireless, a company that has helped carriers build and operate 2G and 3G wireless networks, now plans to add 4G LTE capability using equipment from Ericsson.
NewCore has purchased a 4G switch and will make it available to carrier partners, eliminating the need for the carriers to purchase their own switches – a business model NewCore also has pursued for 2G and 3G technology. In addition NewCore consults with carrier partners on network construction and on wireless business issues.
"What we try to do is help smaller operators enter into wireless [and minimize their] upfront costs," said Cami Zimmer, who handles marketing and business development for NewCore.
If this sounds familiar, it's because NewCore's business model is quite similar to that of NetAmerica, which also works with small network operators to help them with their 4G network construction.  Like NewCore, NetAmerica also has chosen to work with Ericsson 4G LTE equipment.
There are some key differences however. NetAmerica participants will be offering services under a single Bonfire brand. But NewCore participants will market services under their own brands.
And while NetAmerica is targeting the entire U.S., NewCore plans to focus on north central states. The company currently has 3G customers in six states, including Minnesota, Wisconsin, Michigan, Iowa, Nebraska and North Dakota. It serves customers from a Minnesota-based data center with a combined network that includes approximately 200 2G sites and approximately 100 3G sites.
No carriers have announced plans to work with NewCore on 4G yet, but Zimmer said several companies are "ready to move things forward."
The idea of small wireless carriers working together to minimize 4G deployment costs seems to be gaining traction.
At least one other company – West Central Wireless – operates a 4G switch that is used by other network operators.  And LocaLoop offers a network operations center for the use of small wireless network operators, eliminating the need for those carriers to build their own NOCs.