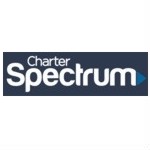 The New York Public Service Commission has given Charter Communications 60 days to cease operations in the state and to transition its operations to a successor company – in other words, to sell off its operations in the state. According to the New York PSC, the New York Charter actions came after Charter repeatedly failed to meet buildout requirements that were a condition of PSC approval of Charter's acquisition of Time Warner Cable in 2016.
New York PSC actions against Charter also have included imposing a total of $3 million in fines against the company for allegedly missing buildout deadlines. Charter serves approximately two million customers in New York.
The New York PSC also has accused Charter of false advertising and has referred a false advertising claim to the state attorney general's office for enforcement.
"Despite missing every network expansion target since the merger was approved in 2016, Charter has falsely claimed in advertisements it is exceeding its commitments to the state and is on track to deliver its network expansion," the New York PSC said in a press release.
New York Charter Issues
As the New York PSC explained in the press release, the PSC's approval of Charter's Time Warner Cable acquisition was made on the condition that Charter would deliver broadband speed upgrades to 100 Mbps statewide by the end of 2018 and 300 Mbps by 2019 and would make service available to 145,000 unserved or underserved homes and businesses in the state's less densely populated areas within four years of the closing of the transaction. The New York Charter approval also established interim buildout deadlines and according to the PSC, Charter failed to meet its June 18, 2018 target.
Charter has argued that construction delays were caused by utility pole owners, which include competitor Verizon, who have been slow in approving applications from Charter to use the poles. The New York PSC press release said utility pole owners have processed tens of thousands of pole attachment applications that Charter has submitted.
Charter undoubtedly will protest the PSC action. The cable company did not immediately respond to a request for a statement from Telecompetitor, but according to business media outlet Fortune, the company has called the PSC action "politically motivated."
Buildout requirements often are a condition of merger approvals and Charter wouldn't be the first company to be accused of not meeting merger conditions. But it is the first to see such severe action taken against the company in connection with those accusations.