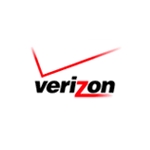 Three months after the FCC threatened closer oversight of Internet interconnection agreements as part of its Open Internet order, Verizon has reached traffic exchange agreements with two companies that previously were the focus of high-profile interconnection disputes.
On April 23, Verizon noted in a corporate blog post that it had reached an Internet interconnection agreement with Level 3 and on Friday the company penned a similar blog post announcing a similar agreement with Cogent Communications.
Both Level 3 and Cogent provide Internet connectivity to content providers—and because companies in that business tend to deliver more content to broadband providers such as Verizon than they receive from those providers, Verizon had argued that companies should pay for any traffic imbalance. Neither blog post details the terms of the settlements. But Cogent's CEO Dave Schaefer reportedly told Ars Technica that his company won't have to pay Verizon for exchanging traffic. Neither Level 3 nor Verizon would answer the same question, according to the Ars Technica report.
An End to Peering Disputes?
In recent years CDN providers have moved toward storing content throughout the network to minimize the distance the content has to travel to reach end users, thereby improving performance and minimizing usage of core network infrastructure. Content providers such as Netflix have deployed content servers in some retail broadband provider networks. But companies like Verizon that are Internet backbone and CDN providers as well as retail broadband providers have not been so willing to adopt that approach, instead encouraging content providers to use Verizon's own content servers and CDN infrastructure.
The Verizon posts about Level 3 and Cogent both reference "new connections for Verizon Digital Media Services' content delivery network," but it isn't clear how extensively the new agreements call for Verizon's CDN infrastructure to be used.
Companies like Verizon that have resisted free peering agreements with companies like Level 3 and Cogent may be in a weaker bargaining position now that the FCC has reclassified broadband as a Title II telecommunications service, and has said it will hear complaints about Internet interconnection and take enforcement action if necessary. Retail broadband providers aren't giving up without a fight however.
Several broadband providers and provider associations have sued the FCC over the Title II decision and on Friday, five broadband provider associations petitioned for a stay on broadband reclassification. In their arguments, USTelecom, AT&T, CenturyLink and others expressed concern about increased FCC control over Internet peering agreements as a result of broadband reclassification.