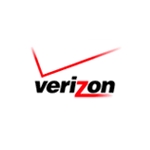 Verizon announced today that it is enhancing its FiOS FTTH broadband tiers by doubling some speeds and introducing a new top 300 Mbps downstream/65 Mbps upstream offer. With the changes, options for FiOS high speed Internet tiers (measured in Mbps) will include 15/5, 50/25, 75/35, 150/65, and 300/65.
The changes will take place next month and Verizon has not released new pricing for these tiers.
"Our top FiOS speed will be twice as fast as anything America has ever seen," said Mike Ritter, chief marketing officer for Verizon's consumer and mass market business unit in a press release. "High-speed Internet no longer is just for techies, as more than half of our residential consumers already use at least a 20 Mbps Internet connection.  Streaming online video on an all-fiber-optic connection providing faster speeds is better and more reliable during peak Internet usage hours."
Verizon cites the ongoing trend of increased demand for OTT video as a key factor for increasing available speeds. "As recently as 2005, video was less than 10 percent of Web traffic," said Ritter. "By the end of this year, we expect it to be 50 percent, growing to 90 percent in just a few years."
The new 300 Mbps tier will only be available to customers who are served by a GPON FTTH terminal. Verizon is currently upgrading their FiOS footprint to GPON, replacing the first generation FiOS BPON architecture.
Verizon faces significant competition from various tier 1 cable operators like Comcast and Cablevision who are leveraging DOCSIS 3.0 technology to offer increasingly faster high speed Internet tiers, hence the speed race reference.
I also suspect that Verizon wants to be seen as seriously meeting the competitive threat from the cable industry, considering their wireless subsidiary Verizon Wireless is partnering with the cable industry for co-marketing deals and spectrum.
There is some concern that the cable deal may ultimately reduce competition between the two industries, with even some analysts predicting that Verizon may give up on wireline broadband entirely, FiOS included. That is not the message Verizon wants to give ahead of the regulatory scrutiny they are now facing to get the cable deal done.
Most cable high speed Internet offers top out at 100 Mbps. At least currently. DOCSIS technology continues to be refined, with faster speeds coming. It appears that Verizon has the speed crown for now, at least in the context of the cable – telco broadband wars. As we've reported, there are growing pockets of 1 Gbps connectivity to consider as well. This move gives Verizon some temporary bragging rights and some important regulatory ammunition for critics who question their ultimate wireline broadband ambitions.