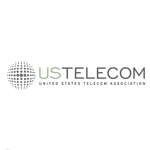 Universal Service reform is front and center (literally) on the U.S. Telecom Association's redesigned website, launched this week. The website prominently features a farmer with a button to click to learn more about USF reform. The image rotates with images of a young man on a laptop featuring a button to click to learn more about inter-carrier compensation reform, as well as a third image that invites viewers to watch a video about on-line shopping.
In an announcement about the redesigned site,  the USTelecom emphasized the site's "robust information on the broadband industry, highlighting the many opportunities and services available to Americans through access to broadband."
"Our new website is a robust, thriving forum for our members, the industry and the public to learn about the direct benefits of broadband, whether through improved healthcare, better education or greater employment opportunities," said USTelecom President and CEO Walter B. McCormick Jr. in the announcement.
McCormick also noted that another goal of the website is to provide data to "clearly illuminate the highly competitive marketplace for voice services, which affirms our view that it is time to restructure long-standing legacy regulation on the industry that is not relevant to today's marketplace."
USTelecom played a key role in creating the brokered Universal Service reform proposal that shaped a large part of reforms adopted by the FCC in October. And judging by the materials available on the new site, the organization clearly sees an ongoing role for itself in updating the industry about developments that could impact those reforms. For example, one of the Universal Service links offers information about the FCC's methodology for high-cost line support—albeit available only to USTelecom members.
The redesigned site is well organized, offering viewers the opportunity, for example, to click on a link to view any of 178 brief news items about the benefits of broadband. Even though Universal Service program is self-funded through the telecom industry, it doesn't hurt to remind policymakers or mainstream viewers that might run across the site about the benefits of broadband and why it's important to redirect today's voice-focused Universal Service program to focus instead on voice.
I'm also looking forward to reading USTelecom's policy blog, along with research briefs from USTelecom Vice President of Industry Analysis Patrick Brogan that the organization said it plans to update regularly.