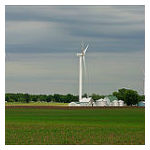 While Verizon's $82 million funding was the big news from the recent New NY broadband funding announcement, other carriers also received funding for rural New York – including Frontier, Hughes Network Systems, TDS Telecom, Windstream and numerous smaller carriers. Funding also went to Fairpoint Communications, now a unit of Consolidated Communications.
This was the third round of funding for the New NY Broadband program and some carriers may have won additional funding in previous rounds.
The total value of projects for this round was $341,842,062, according to New NY Broadband. That includes $209,675,760 from the state as well as $132,166,302 in federal and private funding.  Funded projects will bring broadband to 122,285 homes.
The total value of projects for the major carriers is as follows:
| | |
| --- | --- |
| Carrier | Total Project Value |
| Fairpoint (Consolidated) | $4 million |
| Frontier | $12 million |
| Hughes | $28.3 million |
| TDS Telecom | $1.2 million |
| Verizon | $106.6 million |
| Windstream | $3.3 million |
New NY Broadband
New NY Broadband kicked off in 2015 when the state government said it would make $500 million available for broadband deployments in the state. Subsequently, the FCC released up to $170 million in Connect America Fund (CAF) broadband funding to New York, a portion of $2 billion in funding that will be awarded through a reverse auction to network operators for unserved areas in multiple states. At the time the FCC released the New York funding, it made it clear that New York was in unique circumstances and this would be the only CAF funding awarded through an individual state.
Recipients in Phase 3 of the New NY Broadband Funding program were the first to receive both state and federal funding. That funding announcement lists total funding that will be contributed to projects in the state, with a separate column for funding provided by the state and a third column showing combined funding from private and federal sources. The program required network operators to contribute a portion of total funding.
Because the federal and private numbers are combined it is not possible to determine the portion of total funding contributed by the FCC or the carrier. However, in all cases, the state portion of the funding is by far the largest.
Press releases about the TDS and Windstream awards offer some additional detail for those carriers, though. Windstream and TDS noted that their own contributions were $674,225 and "just over $300,000," respectively.
"This type of public-private partnership stimulates economic development and educational enrichment," said TDS Senior Vice President of Corporate Affairs Drew Petersen in the TDS press release.
The Windstream press release also touted the public-private partnership, noting that deploying broadband in rural areas would not be economically feasible without it.
Twelve smaller network operators also received funding in Phase 3 of the New NY Broadband program. The largest of these projects, valued at $54 million, belongs to Armstrong Telecommunications.
Verizon's participation in New NY Broadband was noteworthy because the portion of its funding that came from the FCC represented the first funding that carrier had received through the Connect America Fund program.
Image courtesy of flickr user Tom Gill.