Consumers, businesses and other interested parties can now see different data about broadband access via the National Telecommunications and Information Administration's (NTIA) new Indicators of Broadband Need interactive broadband map. Broadband mapping is a hot button issue, given the role mapping data plays in public policy and funding decisions.
This new NTIA broadband map includes public and private data showing aggregated at the county, census tract, and census block level. Many of the areas on the current map fall below 25 Mbps download, 3 Mbps upload, the Federal Communication's current threshold for fixed broadband.
The map also includes details on high poverty areas, usage patterns and lack of computer access, as well as usage patterns in tribal communities so that interested parties can see the correlation between poverty and poor broadband access.
This NTIA map is a completely different project than the FCC's broadband mapping efforts. The FCC effort is being overhauled through a Broadband Data Task Force. The historical approach for FCC broadband mapping has been under fire for some time because critics say it over estimates broadband availability.
A recent report from BroadbandNow says the FCC data over reports broadband availability by 6.5% of the U.S. population, suggesting 42 million Americans lack access to broadband. That's more than 3x the 14 million the FCC data suggests, according to BroadbandNow.
NTIA Interactive Broadband Map
NTIA claims this is the first interactive broadband map that allows users to graphically compare and contrast different data sources. Data sources include the U.S. Census Bureau, the Federal Communications Commission (FCC), M-Lab, Ookla and Microsoft.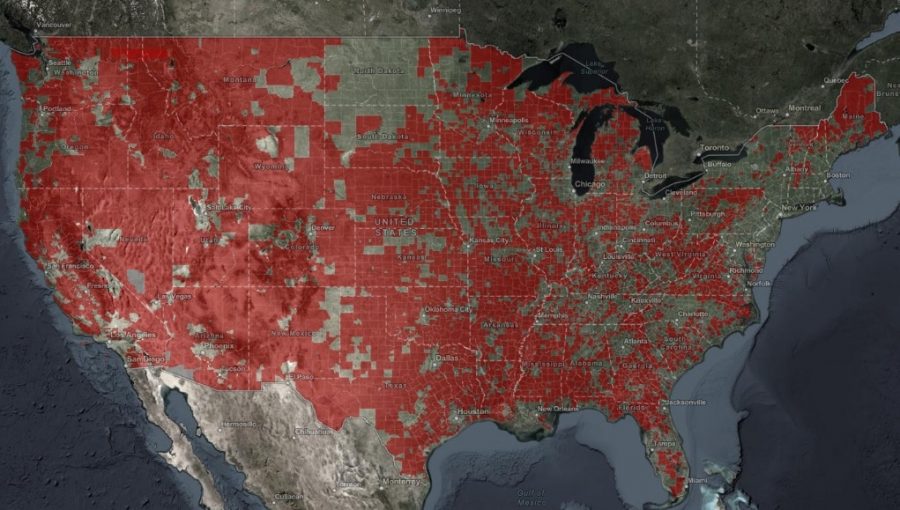 "Any effort to close the digital divide starts with solid data, and NTIA continues to help policymakers make more informed decisions on expanding broadband access," said Acting NTIA Administrator Evelyn Remaley, in a prepared statement. "Now, the public can benefit from our platform to see which areas of the country still don't have broadband at speeds needed to participate in the modern economy."
Bernie Arnason contributed to this post.