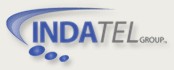 A 40,000+ route mile national fiber network made up from independent telcos may be on the horizon. Such a network could compete with the Level 3's, AT&T's, and Qwest's of the world with wholesale bandwidth, VPNs, interstate/intercity private lines, and maybe even establish an independent content delivery network. Such was the talk on the NTCA Annual Meeting's 'Perfecting Partnerships' panel, led by Kevin McGuire, NTCA's vice president of business and technology. Panelists included Scott Hoffman, Executive Director of Wisconsin Independent Networks, Mark Shlanta, CEO of SDN Communications, and Terry Metze, EVP of Spirit Telecom. Each of the panelists run a statewide fiber network, and voiced their support for exploring taking their statewide precedent nationally.
The framework of such a national network is already in place. It's called the Independent Alliances Telecom Group (INDATELGroup), and it's made up of 23 existing statewide networks. INDATELgroup's charter was to create an organization to share knowledge and pool resources for advertising/marketing scale. But recently, INDATELgroup's leadership is saying it may be time to explore interconnection of all these networks into a national presence. "We're in the process of validating this vision with our member companies and the industry at large before moving forward with any next steps," says Max Huffman, INDATELgroup's president, as well as executive director of the Missouri Network Alliance. "This is not a build it and they will come," proposition says Huffman. INDATELgroup's vice president, Scott Hoffmann added "It's not about what's in it for me, it's about what's in it for us." They expect much more clarity on the initiative later this summer.
The idea has been talked about for years within the industry. But timing is everything, and the timing may finally be right. The emerging broadband/IP driven world makes state and nationwide networks almost inevitable for the independent industry. Scale, aggregation, and application development become paramount, and individual independent telcos lack the capability to adequately address these critical issues. Independent statewide networks already have a legacy in achieving these important tasks. For example, they expand revenue opportunities for their independent telco owners, including building a respectable enterprise business line. All three statewide networks on the NTCA panel outlined enterprise wins, including sizeable state government telecom contracts. Revenue from those deals flows back to the statewide network's owners – the telcos themselves. Revenue they couldn't have realized individually. Expanding those opportunities nationally could be quite appealing. These state networks are also exploring application development. Spirit Telecom employs a 'lab' of sorts to evaluate and develop new services. "Independents won't be able to launch new products fast enough because it costs too much to develop them," said Metze.
All of the panelists and Huffman agree. Competition in telecom is one of the driving forces behind exploring taking the statewide premise national. "The longer we wait and allow competitor networks to evolve, the harder it will be for independents to survive," said Shlanta. "For us, its about taking business away from Qwest," he said.