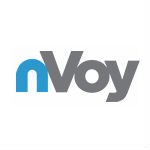 There are several available technologies to enable the digital home, ranging from Wi-fi (802.11) to the networking stalwart, wired Ethernet (802.3). A new industry effort, IEEE 1905.1 hybrid networking standard or nVoy, hopes to promote interoperability between Wi-Fi, HomePlug, Ethernet, and MoCA.
"This specification will accelerate the adoption of home networking worldwide and make integration of technologies, devices and services much easier for operators, equipment manufacturers and consumers. We see nVoy certification as a win-win-win," said Charles Cerino, President of MoCA in a press release announcing the initiative.
The IEEE 1905.1 hybrid networking standard will offer advanced diagnostics using TR-069, topology discovery, simplified security setup, link metrics and automatic configuration of Wi-Fi access points. The goal is to provide both an interoperability framework between these different home networking technologies and a certification marketing brand. Interoperable IEEE 1905.1 products will be certified as "nVoy" at the retail level.
Conceivably, a consumer could buy a mismatch of these nVoy certified technologies, and be assured of their interoperability in the home to create a self-installed hybrid home network. "nVoy Certification will validate these features for new devices while maintaining backward interoperability with widely deployed HomePlug, Wi-Fi, MoCA and Ethernet devices already in consumers' homes," according to the press release.
Notably absent from this hybrid networking alliance is the emerging G.hn, or HomeGrid, home networking standard, which competes closely with both MoCA and HomePlug. A HomeGrid Forum spokesperson told me that while they have no announcements regarding IEEE 1905.1 at this time, they are studying the initiative and expect to comment on it sometime in the future.
The first interoperability 'plugfest' event for IEEE 1905.1 is expected to take place in the third quarter of 2013, with the first nVoy certified products expected to ship by year-end 2013.