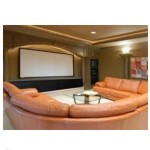 Moving forward with efforts to develop open standards for smart home ecosystems, industry association the Home Gateway Initiative (HGI) on July 28 released a document detailing high-level broadband service provider (BSP) media gateway business requirements.
Building on its standards development work for home gateways, HGI's media gateway business requirements add functions to media gateways that have traditionally been located on set-top boxes (STBs), HGI explains in a press release. These include media acquisition, media protection and optional media rendering.
Also included are storage capabilities to support services like time-shifting, as well as new functions, such as media adaptation and distribution. In addition, HGI's media gateway business requirements eliminate the need to have numerous STBs, which reduces power consumption, the industry association points out.
Home Media Gateway Business Requirements
Dubbed BWR040, the media gateway requirements were defined by HGI working groups and member companies, which range from digital home chip manufacturers to broadband content and service providers.
"Consumer devices such as video-enabled smartphones, tablets and connected TV-sets all consume audio and video data which creates various requirements for storage, adaptation of media formats and Digital Rights Management," HGI CTO and Business Officer Duncan Bees elaborated.
"This proliferation of data-consuming devices presents both a challenge and a business opportunity for BSPs. BWR040 aims to help them identify the ways that home-located media functions, in particular in the Media Gateway itself, can help to realize this opportunity."
With BWR040, HGI aims to enable end-users to maintain the same high quality experience no matter how many devices of different types are added to home networks. To do so, it will address incompatibility issues between content formats and device capabilities, including making use of cloud services and features.
HGI elaborates five different use cases in its BWR040 business requirements document. These include:
consumption of premium content on portable, particularly mobile, devices;
a home personal video recorder that serves all devices;
a 'Follow Me' service that allows end users to stop a content stream and pick it up again at that point regardless of device or location;
extending remote control using non-dedicated devices, such as smartphones; and
a 'home cloud'."
"The highest-level differentiator that a service provider must choose is whether to provide streamed content via an IP connection or whether to additionally allow content to be delivered locally through regular Audio/Video cabling such as HDMI," Bees continued. "Other variables include whether or not to integrate the WAN access technology and the level of chipset integration.
"There is still a clear need for greater integration at the hardware and low-level software end, although this is going to happen further down the road. It will be possible to build a high-end Media Gateway based on a single chipset in the not-so-distant future. This will enable a new round of innovation in form factors and another drop in energy consumption."