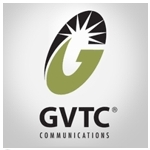 A new GVTC Carrier Ethernet business unit hopes to tap fast growing Ethernet transport services throughout Texas and into Mexico. GVTC has deployed a high capacity fiber network, built on a Ciena packet –optical platform and designed by Light River.
The GVTC Carrier Ethernet regional fiber network will target wholesale and Ethernet transport opportunities throughout Central and South Texas, with transport to Dallas, Houston, Austin, San Antonio, and Mexico. GVTC says it intends to target content providers, voice/data carriers, fiber segment providers, wireless carriers, and data centers.
"GVTC's formal entry into the Wholesale Carrier Ethernet business launches a new era of our company's long and successful history, from a rural telephone cooperative to a next generation communications provider," said Ritchie Sorrells, GVTC president and CEO in a press release. "Through our Wholesale Carrier Ethernet business, we continue to provide the best fiber network services to an expanded customer base and expanded markets in Texas."
The GVTC Carrier Ethernet fiber network offers 100 Gbps capacity with points of presence in Austin and San Antonio, as well as a diverse path along U.S. Highway 281 in Texas. GVTC is partnering with other regional phone companies, fiber segment providers and metro fiber providers to complete the network.
"GVTC assembled this network through a combination of new build, existing owned assets, newly acquired assets, leased assets, and unique NNI partnerships for expanded market access," a GVTC spokesman tells Telecompetitor.
The move underscores the importance of maximizing wholesale, enterprise, and transport business opportunities for local and regional phone companies, who see legacy revenue sources declining. GVTC has undergone a significant shift to fiber, including its GigaRegion initiative, which is building FTTP gigabit services in partnership with the communities of Boerne, Bulverde and Gonzales