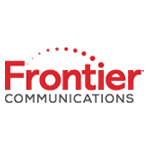 A new Frontier brand campaign aims to position the carrier as a guide in a confusing digital world, where Internet services can create frustrations for end customers. 'The 'Don't Go It Alone' concept delivers a central message of "[t]he Internet world is confusing and unreliable, but Frontier can be the absolute best guide in the complex maze," the company announced yesterday.
The campaign launches this week in Frontier markets nationally and includes broadcast, radio, online video, out of home, digital and social components .
The new Frontier brand campaign features simplified services offerings, a balladeer, lighthearted song and whimsical vignettes. The campaign looks at the challenges of various consumer groups as they attempt to navigate the digital economy, entertainment and workplace. Frontier is positioning itself as the best guide to navigate the complex digital frontier.
"We are excited about our brand, committed to a renewed promise to customers, and confident in our ability to own this unique and bold position in the Internet services marketplace. Our brand goal is to be the customer's absolute best guide available in navigating the digital frontier; our business goals to accelerate subscriber growth and reduce churn go hand-in-hand," said John Maduri, Frontier executive vice president and chief customer officer, in a prepared statement.
An accompanying company-wide internal campaign is now training all Frontier employees to serve as all-inclusive "guides" to consumers.
"A brand campaign must be creative and memorable. It also has to drive a client's business forward," said Lance Jensen, Hill Holliday chief creative officer. "The 'Balladeer' is a fun and accessible character who brings humanity and humor to the frustrating experience of dealing with Internet and TV service. We can't wait to put him to work for the Frontier brand."