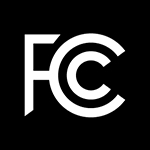 The FCC this week took another step toward ensuring that calls are completed to rural areas with the adoption of rules for an intermediate provider registry.
Service providers that handle calls for other carriers will be required to provide information about themselves for the registry, and retail service providers will not be allowed to use an intermediate provider unless that provider is in the FCC intermediate provider registry.
Intermediate carriers will be required to provide five categories of information to the registry, including:
The intermediate provider's business name(s) and primary address
The name(s), telephone number(s), email address(es) and business address(es) of the intermediate provider's regulatory contact and/or designated agent for service of process
All business names that the intermediate provider has used in the past
The state(s) in which the intermediate provider provides service
The name, title, business address, telephone number and email address of at least one person as well as the department within the company responsible for addressing rural call completion issues
The name(s), business address, business telephone number(s) and email address for an executive leadership contact, such as the chief executive officer, chief operating officer or owner(s) of the intermediate provider or person performing an equivalent function, who directs or manages the entity
The FCC proposed the first five items when it sought input on the intermediate provider registry. The sixth item was added at the suggestion of Verizon. That company expressed concern that de-listed intermediate providers could regain registered status by subsequently re-incorporating under other names.
FCC Intermediate Provider Registry
The Improving Rural Call Quality and Reliability Act of 2017, signed into law earlier this year, directed the FCC to establish the intermediate provider registry. The act was adopted after several years of ongoing problems with calls not going through to rural areas.
The problems have been attributed, in large part, to intermediate providers that are paid to handle calls for originating carriers. Terminating access charges paid to the local provider serving rural call recipients are higher than in urban areas to help cover the higher costs of delivering service in those areas, and an intermediate carrier can avoid paying those charges by dropping calls, using inaccurate caller ID information and through other means.
Over the years, the FCC has taken a range of steps to try to try to ensure rural call completion, including imposing fines on originating carriers and requiring originating carriers to monitor the performance of intermediate providers, but problems have continued.
Once the FCC intermediate provider registry is established, intermediate providers will have 30 days to register. Additional information about the intermediate provider registry can be found in this FCC order.